BIG UPDATE SEVEN KNIGHT GLOBAL New Map, New Heroes, New Feature Auto Repeat And Added Jewel 25/02/2016
Noble Knights!
I bring you a BIG update! Introducing: the long-awaited AUTO ADVENTURE, the 9
th
Territory, Premium May's Lucky Box, the Jewels, an update in the Raid system, Alice's new stock, and 4 new heroes including Soi and Feng Yan!
1. 9th Territory is now open!
Explore the new area and meet new heroes in the new territory, the Endless Rampart!
It's packed with new challenges and new stories, different to anything you've seen in the previous territories, so fight your way right through!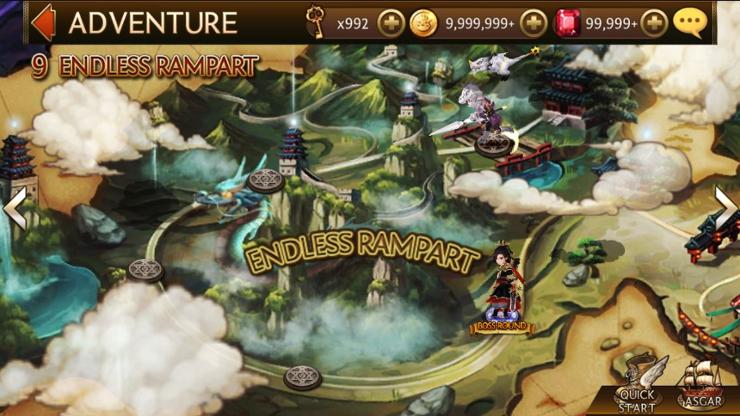 2. New Heroes!
With the 9
th
Territory come new heroes! Soi and Feng Yan are in the game, along with a legit dragon and a Phoenix!
Soi is a daughter of a noble lord, and has been hunting with a Hawk for so long that she is now at the state of being able to see through the Hawk's eyes, besides from being an amazing hunter herself.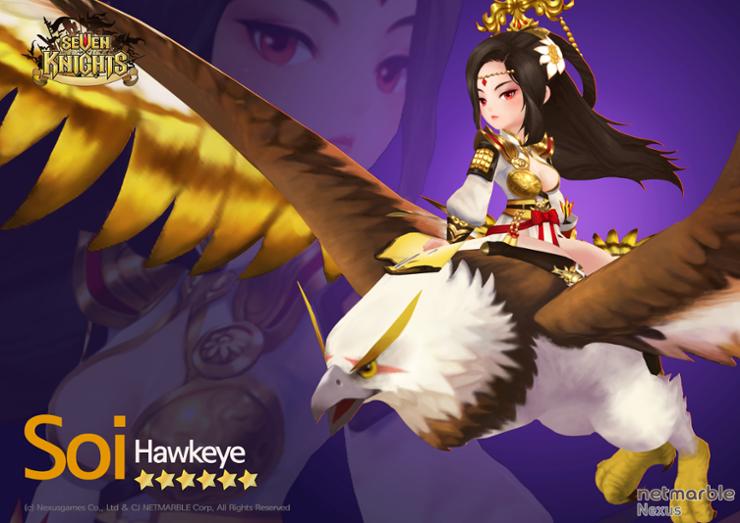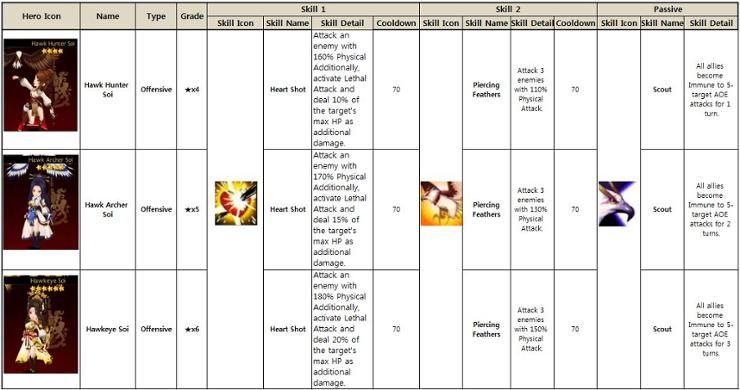 Feng Yan met Soi's father while he was travelling the lands to help people in need. He studied under Soi's father, and finally mastered the art of wielding any sword possible, and earned the name of the Swordwind Lord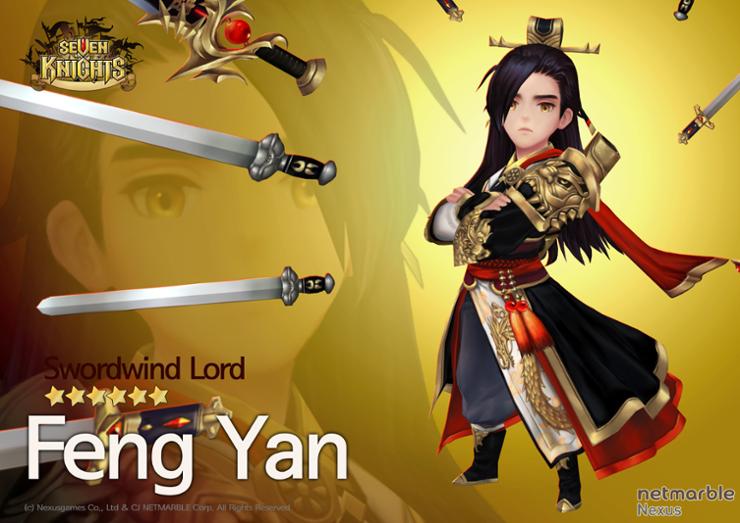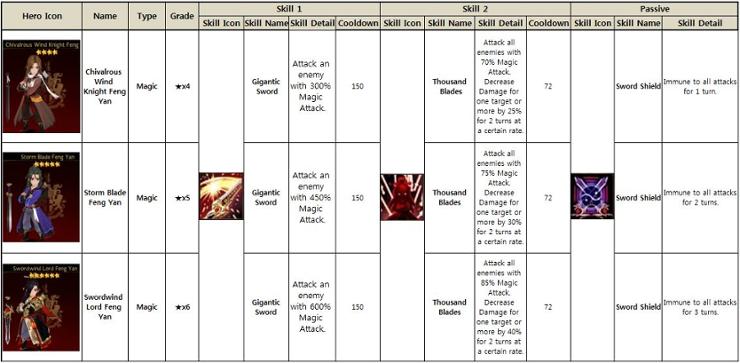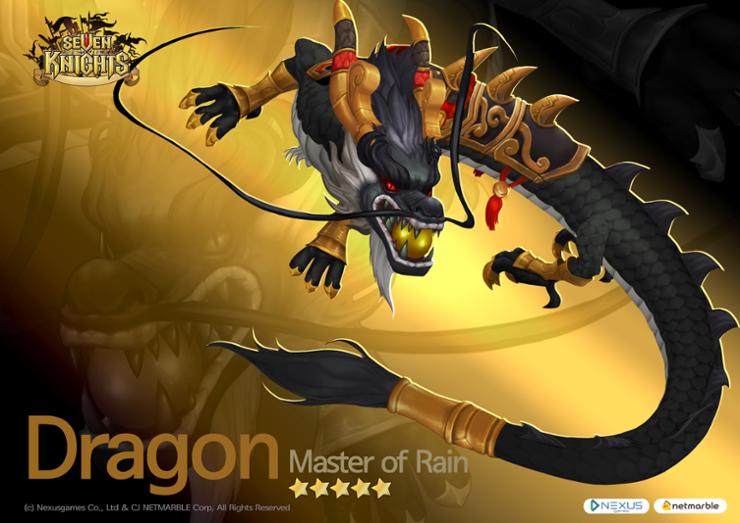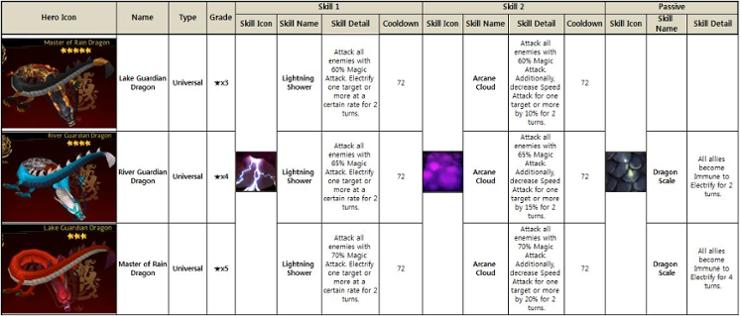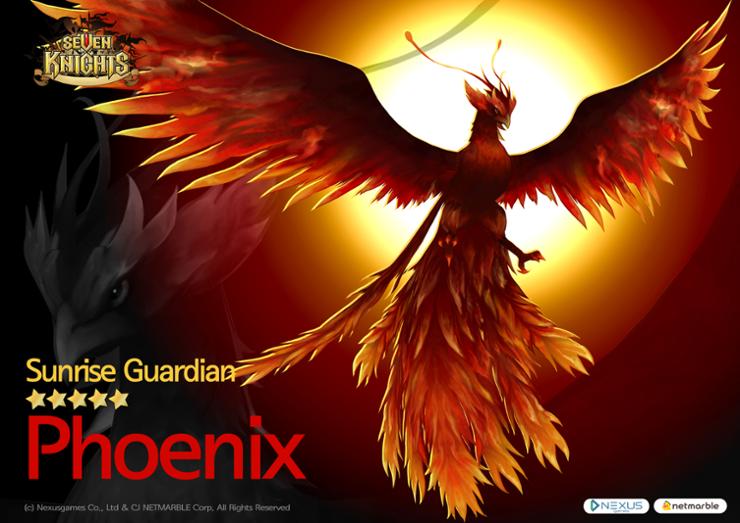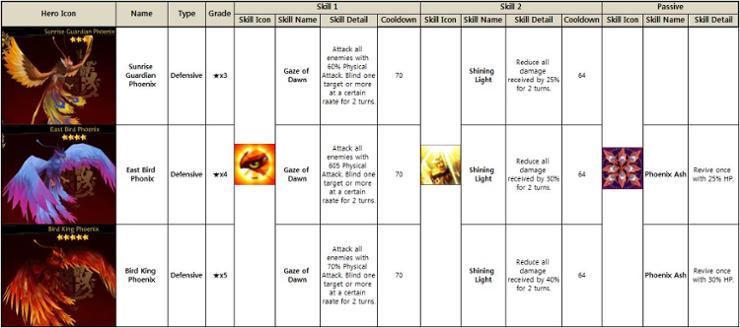 3. Auto Adventure
With the new Auto-adventure function, you can now do your daily rounds with minimum effort!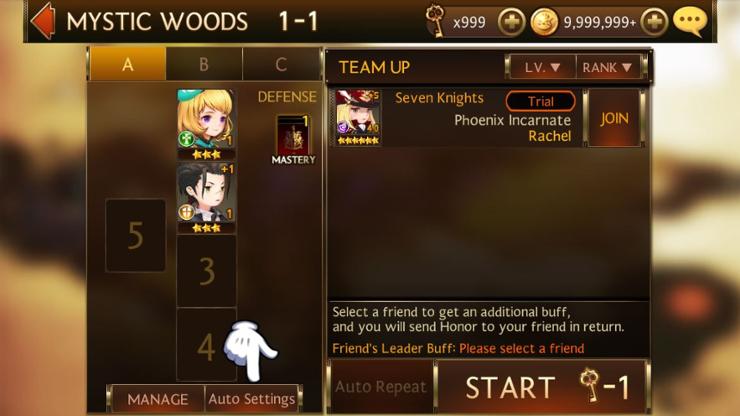 - You can only use the auto-adventure function in areas you have already cleared.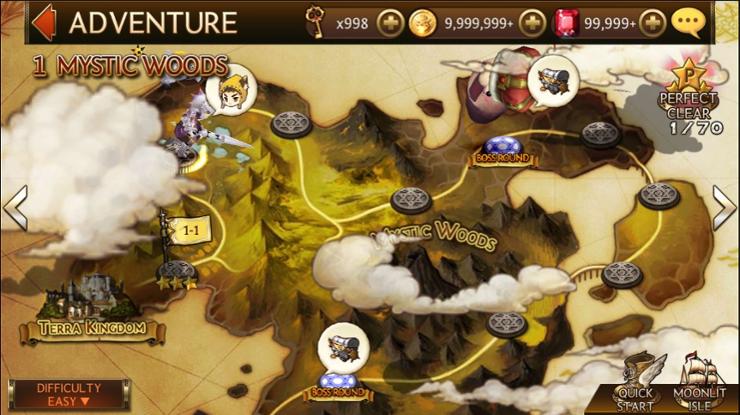 - Your player level must be 9 or higher in order to access this function.
- The maximum number of auto-adventures in a day is limited to 200 times a day.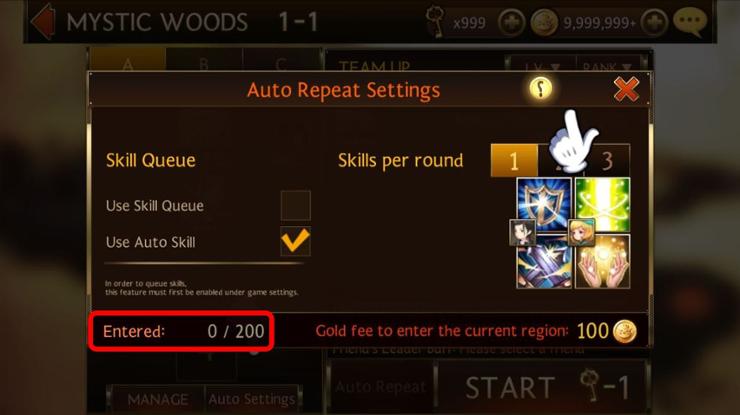 - Each auto-adventure requires a certain amount of Gold to clear, but no Gold is required during Hot Time.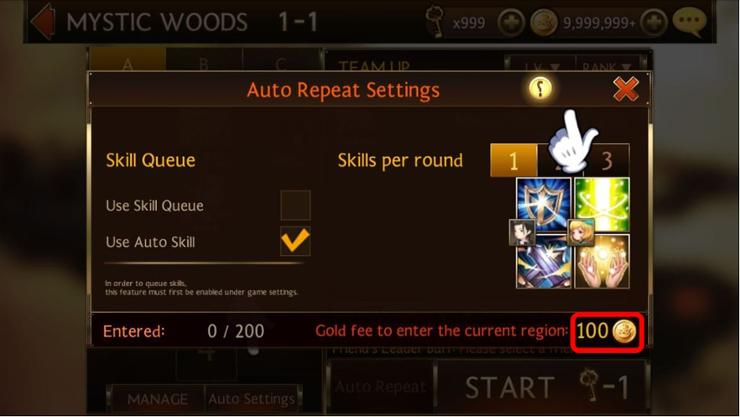 - You can set up to 3 skills per adventure to use during the round, and the selection cannot be changed during a round.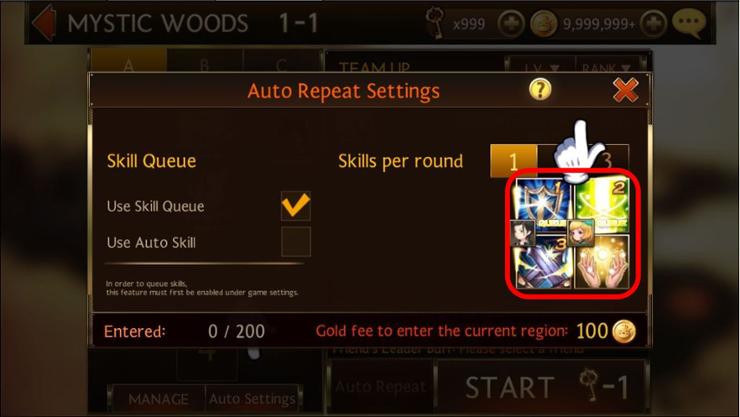 - You can exit the adventure at any time during an auto-adventure
4. Jewels are added!
You can now get precious stones with mysterious powers to equip on transcended heroes!
They will enhance your abilities and help you along, so look out for them!
*You cannot equip jewels onto non-transcended heroes (the hero must be level 32 or above)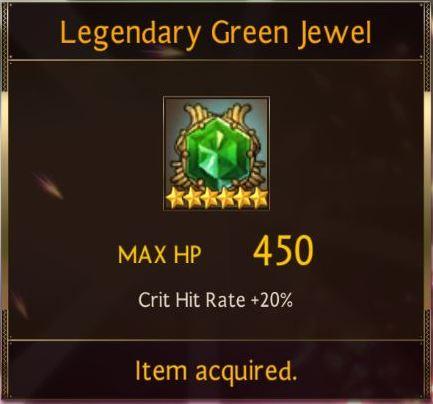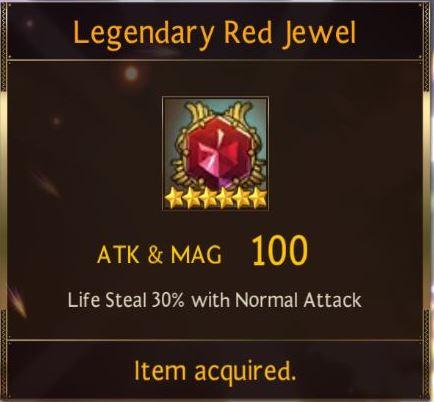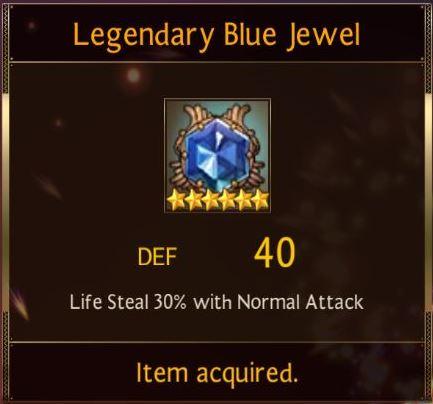 5. Jewels in the Shop!
You can now buy 3~6* Jewels in the Shop. Alice only has enough stock to sell from
25th February after the update and before the maintenance on 3rd March
, and will be removing them from her Shop after the period, so get your hands on them now!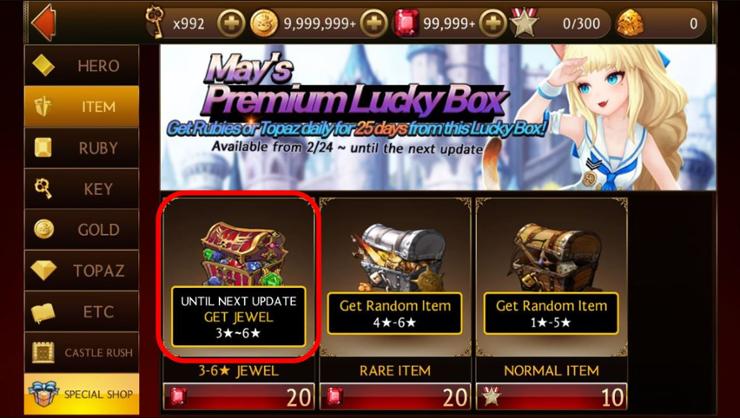 6. A new item in the game!
There is a new item in the game, and it's a "Moonlight Ore"!
You can use the item to power up a 6* Jewel by 1.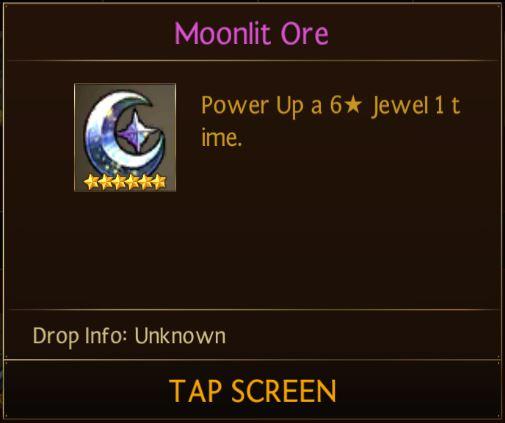 7. Guild War reward changes
We're making a change to one of the Guild War rewards, since we have something new in the game :)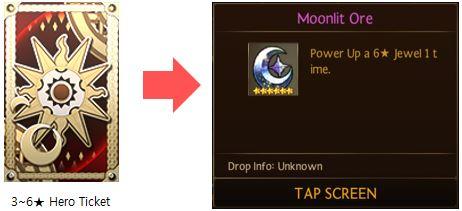 9. Changes to the Raid
Destroyer Gaze has changed! He will now adjust to how you interact with him: if you manage to defeat him, he will try to beat you the next time, and come back at you with 1 level higher, and if you let him go, he'll let down his guard and decrease his level by 1 when he sees you the next time.
*The level of a Lv.1 Destroyer will not decrease any further.
You can read the developer's note on the matter [
here
].
Also, all Destroyer Gaze levels have been initialized to level 1.
10. May brought you some Premium May's Lucky Boxes!
May's been travelling all over the world, and after seeing Alice bringing you extra stuff, she wants to step up her game! She's loaded the box with more than twice the stuff she gives out regularly, and even refined her magic to give you a better buff than before!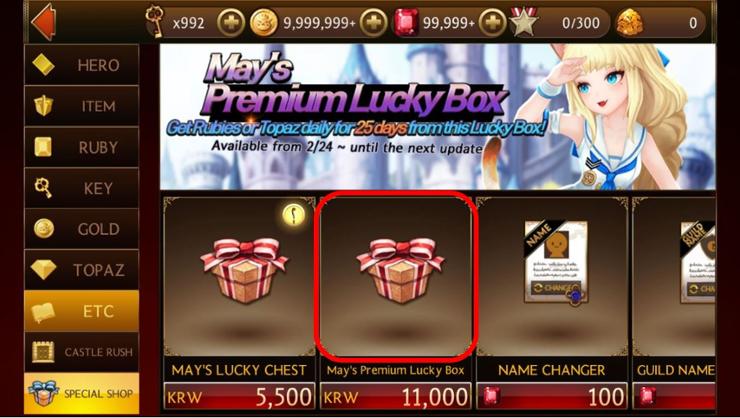 Thank you, and good luck with your adventure!
Rachel