Chance Increase Event for Ace, Sun Wukong, Feng Yan and Soi!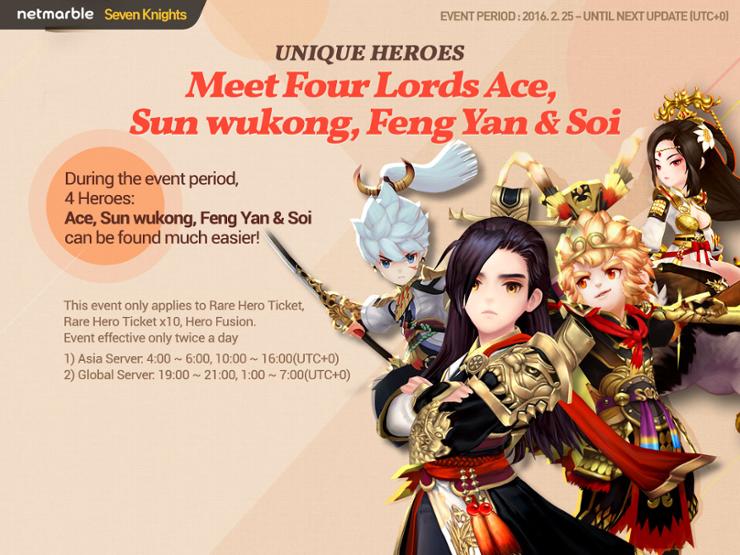 Noble Knights!
I'm sure a lot of you will be trying to draw Soi and Feng Yan! Good news for you! During the following times and event period, the chances to acquire Soi, Feng Yan, Ace and Sun Wukong from a Rare Hero Summon and the Rare Hero Summon in the Shop, and from Fusion will increase.
Event Period: 25th February – 2nd March (before update maintenance)
Asia Server: 04:00~06:00, 10:00~16:00 (UTC+0)
Global Server: 19:00~21:00, 01:00~07:00 (UTC+0)
*All rewards are given out after the event ends.
Thank you, and good luck with your adventure!
Rachel
P.S. We're having two new community events, so check them out [
here
] and [
here
]!
Source : Seven Knight Mobirum